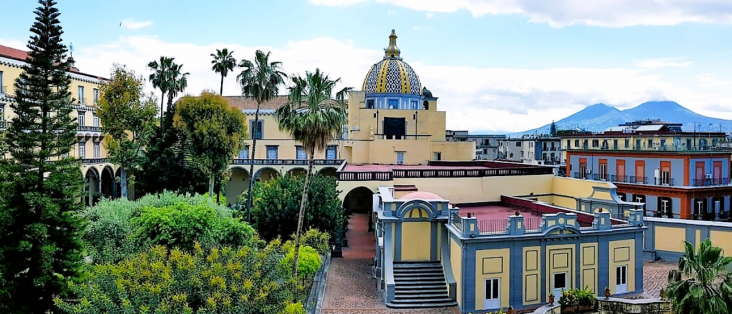 The short‐term mutual training event 'Perspective strategies on virtual WBL' took place in Naples, Italy, in the period 3-6/5/2022.
The event was organized and hosted by the partner University of Naples Federico II, with the participation of staff from the other project partners from Portugal, Estonia, Italy, Bulgaria, Cyprus and Poland.
The activities included contributions of experts and researchers: from Italy, Dario Russo, Carmen Ferrara, Elena Lopresti, Maria Nicola Buonocore, Gaia Fristachi; and from Turkey, Beytullah Ceylan. 
Stimulating discussions on the different aspects dealt, provided ideas on how to enhance the effectiveness and usefulness of the ongoing piloting of the vWBL course for VET teachers.