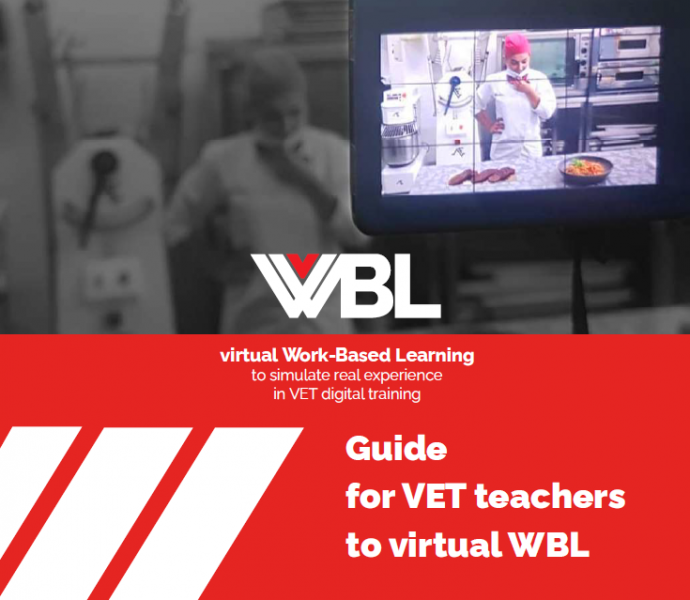 The Guide for VET teachers to virtual WBL presents statements, standards and criteria, defining aspects that will support VET teachers/trainers in the design of virtual Work-Based Learning and use of the proposed training, such as:
planning the logistics aspects of the vWBL, defining objectives, content, learning strategies and evaluation system,
creating the learning contents that will jointly contribute to simulating practice,
planning and management tasks and assessments,
consider availability, accessibility and usability of learning management system,
understanding and adopting motivational strategies to encourage the VET learners to practice the virtual WBL. 

Each statement, standard and recommendation proposed in the vWBL Guide is based on the consultation of experienced VET professionals in the European project countries Portugal, Estonia, Italy, Bulgaria, Cyprus, and Poland that was conducted at the start of the project.
The vWBL Guide is available in English, Portuguese, Estonian, Italian, Greek, Bulgarian and Polish.